Taipei 101 tips double sales from Chinese shoppers
July 20 - Taipei 101, formerly the world's tallest building, said on Wednesday it expects Chinese shoppers to contribute up to 25 per cent of sales as Taiwan starts allowing in mainland solo visitors.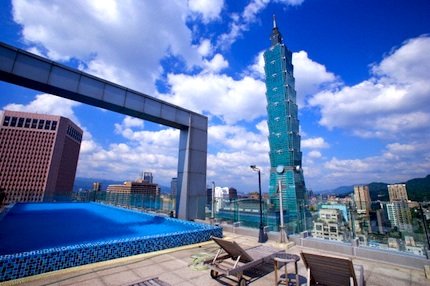 The Taipei 101 center - photo: corbis
Last year, Chinese nationals spent at least US$34.6 million (S$42 million) in the up-scale Taipei 101 mall, or 10 per cent of its sales revenues, said spokesman Michael Liu, as China became the biggest source of tourists to the island.
The percentage is likely to rise, he said, after Taiwan last month lifted a decades-old ban on individual Chinese travellers, raising expectations of a boom for the tourism and retail sectors.
In the Taipei 101 mall, renovations are underway for new stores for a dozen global brands, including Spanish clothing chain
Zara
, which after five years of consideration is set to open its first shop in November, Mr Liu said.
'The (government's) open policies certainly make it easier for foreign companies to expand to Taiwan while the booming tourist market also helps attract more investors,' he said.
Official Taiwan data shows more than 2.2 million Chinese visitors have arrived since a new, economy-minded government relaxed rules three years ago in an effort to mend ties with Beijing, following decades of marred relations.
Source: fashionmag.com
Brands

Are you searching the best brands of fashion? Contact us!

Subscribe

Do you want to get in touch with the best Italian brands?